About me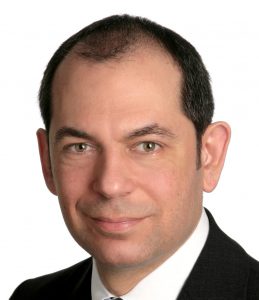 SwissDIT - Roberto Giardina
My goal is to enable my customers to focus on their core business. Therefore, I relieve you of a wide range of administrative and technical tasks in your company and thus help you to be effective and save time and costs.
From practice, for practice I offer services for the IT industry since 2016
After my professional training as a commercial clerk in Switzerland, which I completed in 1992, 25 years of professional experience followed, both nationally and internationally. Since 2007, I worked as Technical Sales Consultant / Sales Consultant / Office Management in Switzerland and Germany and within the IT industry. Customer orientation and entrepreneurial thinking are therefore a matter of course for me. In addition to my native languages German, Swiss German and Italian, I am fluent in English, Spanish and French, both written and spoken, as I have lived and worked abroad for several years. I also have a diploma in Business Italian from the Università di Perugia. Therefore, I have a broad IT knowledge, in different languages.
For my company, founded in 2016, I can draw on experience in the following areas:
Additional information
about my work and me can be found on LinkedIn and Xing.
I place great value on personal cooperation and mutual trust. Discretion and the observance of confidentiality are a matter of course and have the highest priority for me.
Software / Applications
I have already worked with Store Manager for Prestashop, Intercom, Slack, Dropbox, Lastpass, Google Docs, Teamviewer, GIMP, MS Dynamics / Navision, SAP/R 3, Lotus Notes, VMWare Vsphere, Proxmox, KVM and others.